Perth Online Florist Blog
Flower Care
To ensure your flowers last it's really important to give them some attention. Your beautiful gift of flowers will last so much longer if you makesure they always have a water supply and are kept out of direct sunlight and are not too warm. Changing the water daily and snipping the stems on an angle gives the flowers the best opportunity to take up the water and last longer. Adding things like flower food, a pinch of sugar and I have even heard a drop of bleach can extend the life of your flowers. The most important thing is to buy your flowers from a busy well known local florist. We at Pertholineflorist always use fresh flowers and offer our customers a replacement arrangement if the flowers do not last.We buy daily from the growers so we know our customers are getting quality flowers.
Funeral flowers
Funerals apart from usually being a very sad occasion are also difficult to organise and can be very costly. Flowers are a part of most funerals and can range from elaborate casket sprays, wreaths to single flower displays. The choice is entirely up to the individuals organising the funeral.
Flowers are made by the florist and then usually delivered to the funeral parlour who then ensure the flowers are displayed accordingly at the service.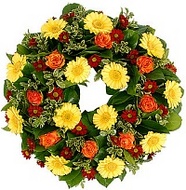 Wreaths are a common form of sympathy flowers and can be made small or large and in most flowers and colours. They are not really suitable to be sent to the family home as sympathy flowers but can be sent to the service direct. Sympathy flowers sent to the home are usually bouquets or arrangements. Any flowers and colour can be used, it really depends on the individual receiving the flowers.
Casket sprays are quite beautiful and usually have some significance to the deceased, family or friends. They can be expensive depending on how big and the type of flowers required. It's always good to try and have an idea of what is required and have a budget in mind. Google is always a good way to get ideas and images of flowers. Choosing a good florist is important as they should be able to assist in the decision making and work to your budget. Once the flowers have been decided upon and paid for the florist should then take total control and ensure the flowers are made according to clients instruction and delivered on time to the appropriate destination for the funeral service.
Perthonlineflorist
+618 9400 9920 ph
+618 9400 9921 fax

info@perthonlineflorist.com.au
---
How to Choose a Provider for Flower Delivery in Perth
You just saw this lovely bouquet online and thought of buying it because it would look lovely with your décor. You do your order and complete all the paperwork and wait for your beautiful flowers. You even begin to picture how it would look in your living room. Then you wait and wait for your delivery until you start wondering whether there's something you hadn't completed in the ordering process.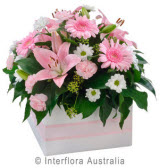 There is nothing as irritating as making an order and not having it delivered on time. You make arrangements with a service provider and they let you down somehow. It can be an inconvenience especially when you had already made plans.
Flower delivery in Perth is so different. Customer satisfaction really is essential and quality service delivery is one of the cornerstones of most florists. A good florist will always warn you in advance if there are any hitches to the expected delivery.
Granted there are circumstances that may be unavoidable, one always has to make sure that they are in constant communication with those doing the delivery so as to avoid misunderstandings.
As the one receiving the package, you should always ensure that the right delivery details like names and addresses are correctly captured. Don't be in a hurry to make an order without confirming all details because it may cause you losses in the long run. Take it step by step as it is better to be safe than sorry.
With that said, expect the best of flower delivery. Excellent service, timely delivery and of course great fresh flowers are what characterize this industry.
There are very many fraudsters on the internet so ensure that the service provider you choose is reliable. The internet may have made life easier but people still have to keep their guard up at all times. Check and recheck their credentials and track record if possible.
Perthonlineflorist
+618 9400 9920 ph
+618 9400 9921 fax

info@perthonlineflorist.com.au
---
Obtaining the Perfect Flower Arrangements in Perth
Flowers are not a difficult commodity to find in Perth. This is because numerous tons of flowers are traded daily and so the florists have made a point of ensuring constant supply for the market demand.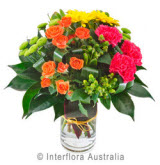 With the many different occasions they can be used in flowers have almost become a tradition in themselves. Flowers in Perth come in many different types and arrangements depending on your needs.
Flowers can be used to send a message of condolence, to express your love for someone or even to just congratulate someone for an achievement. There are really no restrictions as to where flowers can be used.
The overall effect the flowers will have will depend on the quality of the flowers themselves.Fresh flowers always create a better ambience as opposed to wilted ones. Flowers in Perth are fresh on delivery and you never have to worry about not liking what you pay for.
Another important thing to note is the way the flowers are mixed together.Color, texture and size are always considered in a bouquet. When all these aspects are blended well they go a long way in ensuring the end product is presentable.If at any time you don't approve of the flowers selected by the florist, then you can always ask for a replacement.
You are sure to get your flowers delivered on time and there is even the option of having them delivered on the same day. There are of course, certain requirements that you will have to meet to receive such services but it is definitely a small price to pay.
Be sure about the type of flowers that you would like to have before making any orders. This will require a bit of research. Once this is done, choose a florist and make your order. For as long as you fulfill your side of the agreement then everything should run smoothly.
Perthonlineflorist
+618 9400 9920 ph
+618 9400 9921 fax

info@perthonlineflorist.com.au
---
The Joy That Perth Florists Bring To the World
There has been a tremendous amount of growth experienced in the flower industry over the years. This has of course had a great impact on the business front for Perth florists and also on the public in general.
One might wonder what the florists' profits enrich the lives of other people. Well, explore that thought for a bit. There are many ways that flowers have been used over the years to convey different messages. Almost all occasions are not complete without a bouquet of flowers to complete the atmosphere.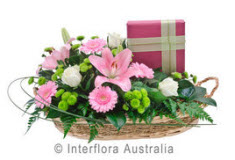 Imagine walking into a wedding venue. What is the first thing that catches your eye? Is it the red carpet? The people who came to witness the occasion? Or is it the flower arrangements? The most probable answer would be the flowers. The beautiful flowers!
Florists from Perth have been known to ensure that the quality of flowers delivered is excellent and what better way to lift your spirits than by receiving sweet-smelling, fresh cut crispy flowers. Flowers have a way of speaking calming words to a hurting individual, increasing the smile on an already glad soul and beautifying a place in an elegant way without much effort.
Florists have mastered the art of communication using pretty flowers and ribbon. This should not be taken for granted though most people often do. They have honed their craft and you are always assured that good stems are what will reach you.The amount of hard work that goes into careful selection and mixing or matching of flowers to suit the specific occasion cannot be over emphasized.
The florists that possess the skills to do marvelous flower arrangements bring life and joy to many homes and events all over.To top it off, if at all you are not pleased with what you receive, then the flowers will be replaced. Great customer service and great products are what sets these florists apart.
Perthonlineflorist
+618 9400 9920 ph
+618 9400 9921 fax

info@perthonlineflorist.com.au
---
Great Ideas for Wedding Flower Arrangements
Weddings are essential and so, each detail of this occasion makes a huge difference. All the wedding details show the kind of person that you are. The way you arrange wedding flowers sets the right mood for your ceremony. Here are great flower arrangement ideas you can use and make the wedding a memorable one.
The arrangements should coordinate well with your wedding theme. You may want to go for the 'flowers in bowl' style but you will need many flowers and a somewhat big bowl. You may also get hourglass shaped cylinders where you can place some flowers in the upper part and different ones in the lower part.
You may also want to add a mystical feel to it by placing decorative candles in the upper section and gorgeous flowers in the lower section. The other idea is to use a broader and bigger bridal bouquet ad the wedding centrepiece. It is also great to use this idea since it has a clear match.


When it comes to colours, chic white tends to do well. However, blue and red are also great. A few brides dare to use black flowers in their wedding. This idea can work well if it matches with the wedding theme. This means you may make other aspects black such as other decorations and chinaware. In other words, you can't have only black flowers.
Additionally, lavender is a great choice and being a divine colour, it attracts positive energy. Generally, the colour of your wedding flowers should be your own choice. Just ensure everything balances out accordingly.
If you intend to use real flowers, ensure that it remains fresh until the end of the ceremony and the subsequent reception. To achieve this, you can place them in ice water until the time for their use comes.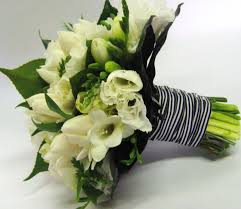 Perthonlineflorist
+618 9400 9920 ph
+618 9400 9921 fax

info@perthonlineflorist.com.au
_______________________________________________________________________
Things to Look for in a Professional Online Florist
The internet has numerous florists and choosing the right one can be challenging. While they may all seem to offer great services, it is always good to be alert online so as to avoid falling in the hands of scammers. Here are the things you should look for when searching for a reliable and professional florist.
1. Experience Go for a flower dealer with experience in handling different flowers and one that can advise you on selection. Experienced flower suppliers will be a safe bet because they know which flowers will last longer, which ones are apt, and which ones will suit your occasion. They should possibly assemble a great bouquet for you without taking much time.
2. PriceCompare the prices offered by different shops online. If you think the price far much exceeds your expectations, you may ask them to break down the cost to help you know the exact cost of the blooms and the delivery charges. If you think the cost is unreasonably high, you can move to another supplier.

3. Website Go for the florist that has a decent business website and one that enables you to communicate with their satisfied customers. This is an essential reference check for the flower delivery provider. Besides, check for customer testimonials on the website. If the provider has listed any awards, then this makes them more credible.
4. Payment methodFind out the payment method offered by the provider. Most of them accept credit cards and when giving out your credit card details, you should be careful and check out whether the web page is secure. Identity theft is common these days and you can avoid such a security flaw by taking caution. If the website looks insecure, do not risk completing the transaction but you may get your flowers elsewhere.
Perthonlineflorist
+618 9400 9920 ph
+618 9400 9921 fax

info@perthonlineflorist.com.au
________________________________________________________________________
What Makes Online Flower Delivery Popular?
Flowers are unquestionably the most appreciated and popular gift items. Flowers form the ideal medium for expressing emotions such as affection, sympathy, get-well soon wishes, saying sorry, friendship and more. Many people have busy schedules and may not have time to visit the local florists.
Besides, it may be disappointing to visit a local florist and find that your favourite flowers are out of stock. The remedy to all these limitations is to order flowers online. Most people prefer online flower delivery for the following reasons.
1. Convenient Shopping
Online shopping offers a lot of convenience as you can order flowers from your own living room and using your smartphone. The online shops are open round the clock and so, you cannot worry about the closing and opening time; it's you to choose when to place the order.
2. Time Saving
Purchasing flowers online saves the time you could use to commute and move from one shop to another, looking for your favourite flowers. Instead, you simply need to take a couple of minutes and order the flowers online. After this, you can resume your work and let the online florist to complete the flower delivery.
3. Wide Choice
The traditional flower shops have fewer bouquets than the abundant choices online. You can find different categories of flowers online according to occasions such as wedding flowers, birthday flowers, thank you flowers, anniversary flowers, and more. You simply need to search the flowers under a given category and you will get them instantly.
4. Easy to Compare
Online flower shops have different kinds of flowers with their price tags and description. Therefore, purchasing flowers online creates easy comparison and allows you to choose your preferred flowers within a short time.
5. Cost Effective
Online flower shops do not have middlemen or other overhead costs, which makes maintenance easier than operating a conventional flower shop. Consequently, the flower supplier passes the additional savings to the customer in form of special offers and discounts.
Perthonlineflorist
+618 9400 9920 ph
+618 9400 9921 fax

info@perthonlineflorist.com.au
Amber Beads For Babies
Amber is a naturally occurring mineral. It is found around ancient forests as well as underground where it is mined in a similar way to other earthly deposits. Amber is said to have healing properties and when worn next to the skin, these benefits are passed on.
The warmth of the skin reputedly helps to release the natural oils contained in the amber and these are absorbed through the child's skin and into their blood stream.
Amber contains an element called Succinic Acid and it is this which is said to deliver the beneficial properties of amber bead necklaces. Historically, Succinic Acid was used as an anti-inflammatory agent and to alleviate various aches and pains. When ground up and pulverised, it was used in baths and immersions. Now Succinic Acid is used predominately in the food and beverage industry and as a sweetener for foods.
Amber bead necklace benefits are said to be varied, though include anti-inflammatory, soothing, calming and to work as a general restorative. Interestingly, manufacturers claim that Succinic Acid concentrations are highest in amber sourced from the Baltic region at a level of 3-8%.
Buy your amber necklaces or bracelets online with perthonlineflorist.